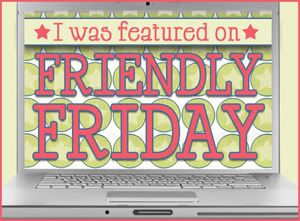 I am so excited because I am going to be featured on Friendly Friday. You can check it out at any of the three great blogs that host this event. They include
Thanks, Mail Carrier,
Healthy Home Blog,
and
The Frugal Novice
.
And if you are here visiting from Friendly Friday, thank you for stopping by. I'm glad you came.
If you choose to follow, leave a comment and I'll follow back!